Thursday, May 19th 2022, 5:00pm
Outdoor Terrace & Dinner Board Room, Flora Lamson Hewlett Library, 2400 Ridge Road Berkeley, CA 94709,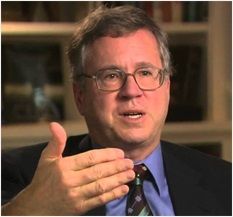 Join the Graduate Theological Union in celebrating 40 years of visionary leadership from Dr. Robert Russell, who recently announced his retirement as Ian G. Barbour Professor of Theology and Science and Director of the Center for Theology and the Natural Sciences (CTNS). A celebration of Dr. Russell will be held on Thursday, May 19, from 5 - 7 pm (PT) in the GTU Boardroom and adjacent Outdoor Terrace. Colleagues, former students, and others will be invited to share their appreciation of Dr. Russell. More information will be forthcoming at gtu.edu.
"My 40 years at CTNS have been filled with immense academic and personal blessings, from working with tremendous graduate students to developing CTNS publications and creating research and teaching grants," Dr. Russell said. "The culmination of this work has been the creation of the Ian G. Barbour Professorship in Theology and Science and establishing CTNS as an internal and permanent program of the GTU in 2016."
Founded in 1981 as an Affiliate of the GTU by Dr. Russell, CTNS became an Academic Center of the GTU in 2016. CTNS promotes the creative mutual interaction between theology and the natural sciences through research, teaching, and public service. During his tenure as CTNS Director, Dr. Russell taught and supervised the work of 35 doctoral students and hundreds of seminary students, established the Ian G. Barbour Chair in Theology and Science, created two Fellowship programs, and co-founded the peer reviewed journal Theology and Science.
In-person Registration Link (Due to the City of Berkeley Covid-19 Protocols, in-person participants must show either proof of vaccination or an approved accommodation from a medical professional. Also, the unvaccinated must wear a mask inside)
Read more from the GTU's announcement of Dr. Russell's retirement.