Times and Events are subject to change
VAI Rome Schedule (Central European Summer Time; GMT+2)
Monday – Wednesday, July 24 - 26, 2023, 4 pm - 9 pm
VAI Rome Schedule (Pacific Daylight Time; GMT-7)
July 24 - 26, 2023, 7 am – 12 pm
Day 1 (July 24, 4 PM CEST; 7 AM PDT)
Robert M. Geraci (4:15 PM - 4:45 PM CEST; 7:15 AM - 7:45 AM PDT)
Robert M Geraci is Professor of Religious Studies at Manhattan College. Among several books and many essays, he is the author of Futures of Artificial Intelligence: Perspectives from India and the United States (Oxford 2022) and Apocalyptic AI: Visions of Heaven in Robotics, Artificial Intelligence, and Virtual Reality (Oxford 2010). His research has been supported by the U.S. National Science Foundation, two Fulbright-Nehru awards, the American Academy of Religion, and the R.O.K. National Research Foundation.  
Sunday Akande (4:45 PM - 5:15 PM CEST; 7:45 AM - 8:15 AM PDT)
Sunday Akande is a Nigerian pastor, counselling psychologist and researcher. He holds B.Tech. in Environmental Biology at the Ladoke Akintola University of Technology, Nigeria, M.Ed. in Counselling Psychology at the University of Ibadan, Nigeria, and M.Div. in Theology from the Nigerian Baptist Theological Seminary Ogbomoso, Nigeria. He is a newly admitted student at the Graduate Theological Union, Berkeley for PhD in Practical Theology beginning in Fall 2023. Akande is a creative writer with many literary books to his credit. He is the founder and president of Centre for Leadership Development in Africa (C-LEAD Africa) where his team empowers Africans by developing their leadership capacity and deploying them to places of primary assignment where they can influence their world. 
Beth Singler (5:15 PM - 5:45 PM CEST; 8:15 AM - 8:45 AM PDT)
Beth Singler is the Assistant Professor in Digital Religion(s) at the University of Zurich. Prior to this she was the Junior Research Fellow in Artificial Intelligence at Homerton College, University of Cambridge. Her first book, Indigo Children: New Age Experimentation with Self and Science was the first ethnography of a New Age group who define their identity and spirituality in relation to their view of science. She has published peer reviewed articles in  Zygon: Journal of Religion and Science, AI and Society, and Nova Religio: the Journal of Alternative and Emergent Religions, among others, and has had book chapters on Artificial Intelligence in volumes on Religion and Science, Religion and Film, Religion and Literature, AI Narratives, New Religious Movements, and in the forthcoming Oxford Compendium on Hope. She has co-edited the Cambridge Companion to Religion and AI with Fraser Watts, and also has a forthcoming sole author book, Religion and AI: Rejection, Adoption, Adaption. Her publications, interviews, and talks are available at bvlsingler.com.  
Fernando Pasquini & Marcelo Cabral (6:30 PM - 7:00 PM CEST; 9:30 AM - 10:00 AM PDT)
Fernando Pasquini is Assistant Professor at Federal University of Uberlândia (UFU), Brazil. During his PhD (2012) at University of São Paulo, he worked with signal processing and complex systems modeling applied to computational neuroscience. In 2019, he started working with the Centre for Innovation and Technology Assessment in Health (NIATS), Brazil, carrying out research in health technology assessment, usability engineering and interdisciplinary studies of science and technology innovation. In 2022, he was a junior fellow at the Käte Hamburger Kolleg Aachen: Cultures of Research at RWTH Aachen University with a research project on the ergonomics of data work in scientific contexts. His research interests range from theories of human-technology interaction to science and technology studies (STS) perspectives on artificial intelligence and data science. 
Marcelo Cabral is a Ph.D. student in philosophy, currently affiliated with UNICAMP (Brazil) and Vrije Universiteit Amsterdam. With a diverse academic background, he holds a Master of Divinity from Calvin Theological Seminary, as well as majors in philosophy and economics, both from UNICAMP. His research is focused on the relations between epistemic communities and intellectual virtues, especially how epistemic spaces shape our inquiries and the conditions under which communities can espouse intellectually virtuous behavior. He is currently a co-manager of a project at the Brazilian Association for Christians in Science, funded by the John Templeton Foundation. 
Yaqub Chaudhary (7:00 PM - 7:30 PM CEST; 10:00 AM - 10:30 AM PDT)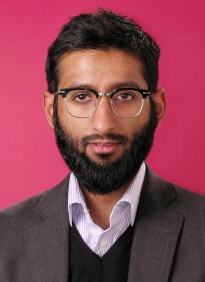 Yaqub Chaudhary is a philosopher and scientist with research interests in the use of artificial intelligence and machine learning in science, the epistemology of AI and computational methods in science, as well as Islam and AI, and Islam and science, more broadly. He completed his doctoral studies in Physics at Imperial College London, followed by Post-Doctoral research in the field of Plastic Electronics. He then undertook a Fellowship at Cambridge Muslim College where he began philosophical, theological and metaphysical inquiries into the nature of AI and digital technologies. He has written scholarly articles on Islam and AI, the use of AI in the ecological sciences and climate change research, the metaphysics of AI, and on emerging technologies such as the philosophy of augmented reality. He is currently an independent scholar and technologist working with general purpose AI and machine learning technologies as part of his research interests in the epistemology of AI. 
Eduardo Cruz (7:30 PM - 8:00 PM CEST; 10:30 AM - 11:00 AM PDT)
Eduardo R. Cruz is a Professor of Religious Studies at the Pontifical Catholic University of São Paulo. He holds degrees in both physics and theology, having earned his PhD from the Lutheran School of Theology at Chicago. His dissertation analyzed the ambivalence of science through the lens of Paul Tillich's work. For over 35 years he has lectured and published articles and books on science and religion in English, Spanish, and Portuguese. In the past twelve years he has focused his research on transhumanism, using Hannah Arendt's concept of "natality." He has shared his findings in several venues, including ESSSAT meetings and Latin American conferences. He is a Fellow of the International Society for Science and Religion. 
Day 2 (July 25, 4 PM CEST; 7 AM PDT)
Fraser Watts (4:00 PM - 4:30 PM CEST; 7:00 AM - 7:30 AM PDT)
Fraser Watts is Visiting Professor in Psychology of Religion at the University of Lincoln, and Executive Secretary of the International Society of Science and Religion. He was formerly Reader in Theology and Science in the University of Cambridge, and has been President of the British Psychological Society. He works primarily on the interface between psychology and religion/theology, and his books include Psychology for Christian Ministry (Routledge, 2002, with S. Savage & R. Nye), Psychology, Religion and Spirituality: Concepts and Applications (CUP, 2017), Living Deeply: A Psychological and Spiritual Journey (Lutterworth, 2018), and A Plea for Embodied Spirituality: The Role of the Body in Religion (SCM, 2021). 
Anne Gerdes & Peter Øhrstrøm (4:30 PM - 5:00 PM CEST; 7:3 AM - 8:00 AM PDT)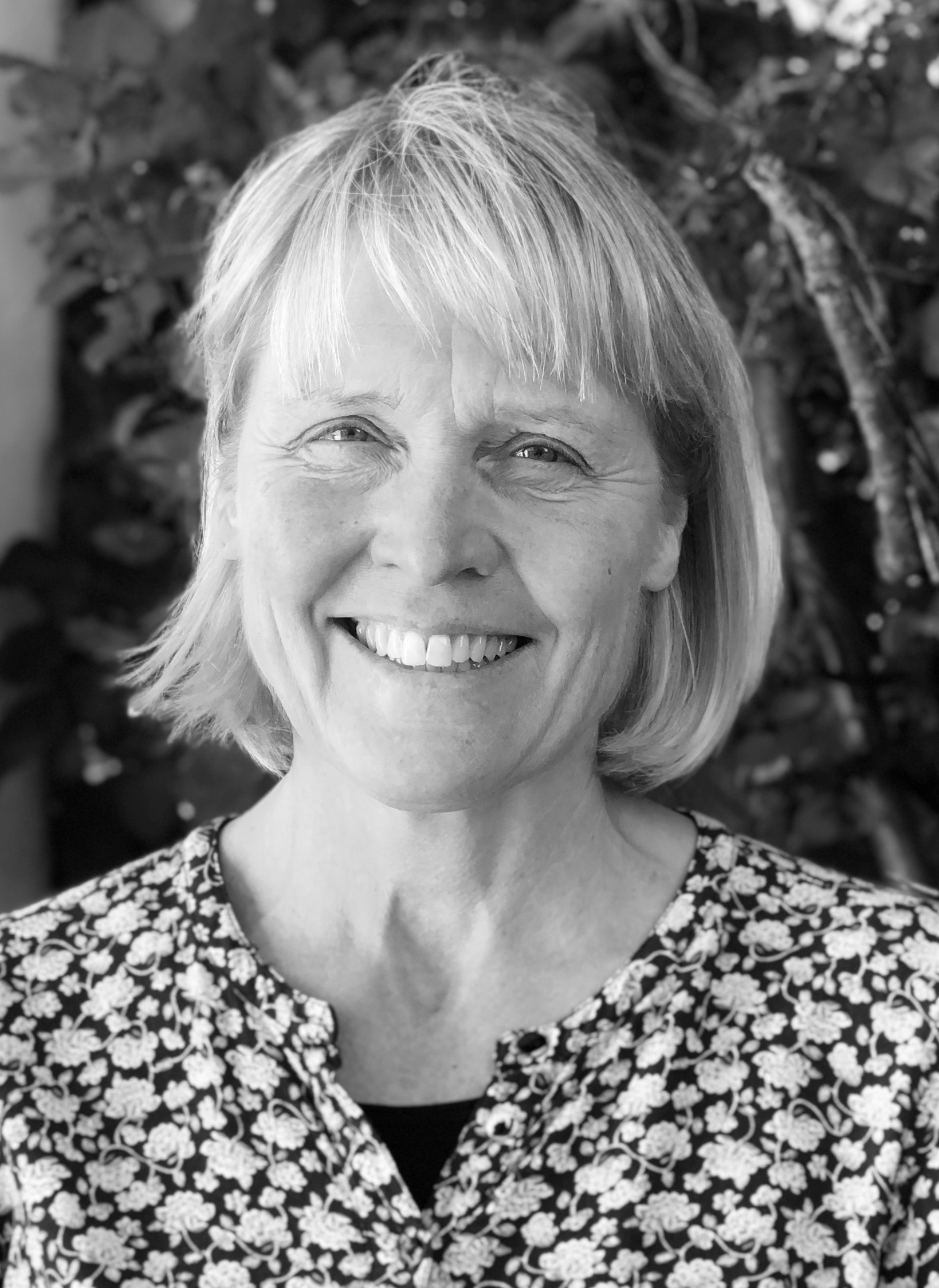 Anne Gerdes is a Professor of Information Science at the Department of Media, Design, Education & Cognition, University of Southern Denmark, and head of the Humanities Ph.D. School's Research Training Programme in Design, IT & Communication. She researches and teaches at the intersections of philosophy, computer science, and applied ethics. Her research focuses on IT ethics, AI ethics, data ethics, machine ethics, roboethics, and AI Ethics by Design.  
Peter Øhrstrøm is a Professor of Information Science at the Department of Communication and Psychology, Aalborg University, Denmark. In his research, he has published books and papers on various topics, in particular: tense-logic, modal logic, applied logic, the philosophy of artificial intelligence, AI ethics, IT ethics, the philosophy of time, the works of A. N. Prior, and the works of Kaj Munk. 
Ximian Xu (5:00 PM - 5:30 PM CEST; 8:00 AM - 8:30 AM PDT)
Ximian Xu (PhD in systematic theology, University of Edinburgh), known as Simeon, is Kenneth and Isabel Morrison Post-doctoral Research Fellow in Theology and Ethics of Artificial Intelligence, a joint appointment between the School of Divinity and the Edinburgh Futures Institute, University of Edinburgh. His latest monograph Theology as the Science of God: Herman Bavinck's Wetenschappelijke Theology for the Modern World was published by Vandenhoeck & Ruprecht in June 2022. His recent articles have appeared in Studies in Christian Ethics, Scottish Journal of Theology, International Journal of Systematic Theology and Modern Theology. Currently, he is working on a monograph project titled 'The Digitalised Image of God: Artificial Intelligence, Liturgy, and Ethics,' which is contracted with Routledge.
Mariusz Tabaczek (6:15 PM - 6:45 PM CEST; 9:15 AM - 9:45 AM PDT)
Mariusz Tabaczek, O.P. is a friar preacher. He holds Ph.D. in philosophical theology from the Graduate Theological Union in Berkeley, CA and Church Licentiate from the Adam Mickiewicz University in Poznan, Poland. He is a professor of theology and member of the Thomistic Institute at the Pontifical University of Saint Thomas Aquinas in Rome. He is the author of several journal articles and three monographs – Emergence: Towards A New Metaphysics and Philosophy of Science (University of Notre Dame Press, 2019), Divine Action and Emergence: An Alternative to Panentheism (University of Notre Dame Press, 2021), Theistic Evolution: A Contemporary Aristotelian-Thomistic Perspective (Cambridge University Press, 2023 [forthcoming in October]). 
Derek C. Schuurman (6:45 PM - 7:15 PM CEST; 9:45 AM - 10:15 AM PDT)
Derek C. Schuurman worked as an electrical engineer for several years and later completed a Ph.D. at McMaster University in the area of robotics and computer vision. He is currently professor of computer science at Calvin University and he is a fellow of the American Scientific Affiliation. He has published in the area of machine learning and computer vision and more recently shifted his focus to exploring perspectival issues in technology. He is the author of the book "Shaping a Digital World: Faith, Culture and Computer Technology" and co-author of the recent book "A Christian Field Guide to Technology for Engineers and Designers", both published by InterVarsity Academic Press. 
Nicoleta Acatrinei (7:15 PM - 7:45 PM CEST; 10:15 AM - 10:45 AM PDT)
Nicoleta Acatrinei is an economist and started her career in banking. The reality of the business world forced her to inquire about the relevance of the assumption of the egoistic nature of homo oeconomicus. This research question became the cornerstone of her academic trajectory covering fields such as public policies, sustainable finance and development, anthropology, moral decision making, work psychology, theology, digital transformation, etc. She received her Ph.D. in 2014 from Swiss Graduate School of Public Administration (IDHEAP), Switzerland. 
She designed a protocol and an economic measurement model for moral decision making and mindfulness to be implemented in companies and organizations in order to increase employees' engagement, prosocial behavior, well-being and ethical behavior. The outcome is an increased capacity of problem-solving and coping with stress with positive outcomes on moral decision-making, innovation, creativity, and performance.
Asghar Saberi & Mehdi Golshani (7:45 PM - 8:15 PM CEST; 10:45 AM - 11:15 AM PDT)
Asghar Saberi, who graduated from Sharif University of Technology, will be starting his PhD program in Quantum Technologies and Foundations of Physics this fall. In addition to these areas, his research interests also span across ethics, philosophy, and social sciences, with a particular focus on an Islamic perspective. Recently, he joined the Iranian Association for Science and Religion, a community that investigates the relationship between science and religion, explores how religion has influenced and advanced scientific progress, and examines the role of religion in furthering scientific development. Additionally, they explore the topic of atheism and its limitations in addressing human inquiries. 
Mehdi Golshani, a prominent Iranian theoretical physicist, philosopher, and distinguished professor, has made significant contributions to science and philosophy. As the pioneer of the "philosophy of science" in Iran, he extensively explores the relationship between science and religion through his writings. His illustrious career includes serving as a distinguished professor at Sharif University of Technology, founding fellow of the Institute for Studies in Theoretical Physics and Mathematics (IPM), and a former member of the Supreme Council of the Cultural Revolution. Internationally recognized in the philosophy of science community, Golshani collaborated with scholars worldwide during his tenure as a Senior Associate at the International Center of Theoretical Physics in Italy. Committed to fostering dialogue between science and religion, he is a member of various academic organizations, including the Islamic World Academy of Sciences and the International Society for Science and Religion. With numerous authored books and articles covering various subjects, Golshani continues to leave a lasting impact on the fields of science and theology. 
Day 3 (July 26, 4 PM CEST; 7 AM PDT)
Hans Van Eyghen (4:00 PM - 4:30 PM CEST; 7:00 AM - 7:30 AM PDT)
Hans Van Eyghen is assistant professor of philosophy at Tilburg University, The Netherlands. His research focuses on the intersection between epistemology and cognitive science. Books of his include 'Arguing from Cognitive Science of Religion', Bloomsbury 2020 and 'The Epistemology of Spirit Beliefs' Routledge 2023. 
Hendrawan Wijoyo (4:30 PM - 5:00 PM CEST; 7:3 AM - 8:00 AM PDT)
Hendrawan Wijoyo is an MTS student at Duke Divinity School. Before coming to Duke, he earned his B.Th. from Southeast Asia Bible Seminary, Indonesia, and served as a youth pastor for seven years. His research interests include the intersections of Christian ethics with moral psychology, virtue ethics, and political theology. He is passionate about reconciliation, church life, visual art, and history. 
Marius Dorobantu (5:00 PM - 5:30 PM CEST; 8:00 AM - 8:30 AM PDT)
Marius Dorobantu is a lecturer in theology & science at the Vrije Universiteit Amsterdam and a fellow of the ISSR (International Society for Science & Religion). His prize-winning doctoral dissertation (at the University of Strasbourg) investigated the potential challenges of human-level AI for the theological understanding of human distinctiveness and the image of God. His current research project – carried out within an interdisciplinary team of psychologists, computer scientists, and theologians at the ISSR – is entitled "Understanding spiritual intelligence: Psychological, theological and computational approaches".  His first monograph - Artificial Intelligence and the Image of God: Are We More than Intelligent Machines? - will be published in 2024 by Cambridge University Press. 
Selmer Bringsjord (6:15 PM - 6:45 PM CEST; 9:15 AM - 9:45 AM PDT)
Selmer Bringsjord specializes in the logico-mathematical and philosophical foundations of artificial intelligence (AI) and cognitive science (CogSci), in collaboratively building AI systems/robots on the basis of computational logic, and in the logic-based modeling and simulation of rational, human-level-and-above cognition. He is Professor of Cognitive Science, Professor of Computer Science, Professor of Logic & Philosophy, Professor of Management & Technology, and Director of the Rensselaer AI and Reasoning (RAIR) Laboratory at Rensselaer Polytechnic Institute (RPI). As a Full Professor he teaches AI, formal logic, formal human and machine reasoning and decision-making (and applications thereof, e.g. in nuclear strategy and micro-economics), and philosophy of AI and CogSci. Funding for Bringsjord's r&d has come from the Luce Foundation, the National Science Foundation, the Templeton Foundation, AT&T, IBM, Apple, AFRL, ARDA/DTO/IARPA, ONR, DARPA, AFOSR, France's ANR, and other sponsors. Bringsjord has consulted to and advised many companies in the general realm of intelligent systems, and continues to do so.  
JeeLoo Liu (6:45 PM - 7:15 PM CEST; 9:45 AM - 10:15 AM PDT)
JeeLoo Liu is a Professor of Philosophy at California State University, Fullerton.  She was named 2019 Carnegie Fellow for her research project: Confucian Robotic Ethics. She has authored Neo-Confucianism: Metaphysics, Mind, and Morality (Wiley-Blackwell 2017), An Introduction to Chinese Philosophy: from Ancient Philosophy to Chinese Buddhism (Blackwell 2006). She also co-edited Consciousness and the Self (Cambridge University Press, 2012), and Nothingness in Asian Philosophy (Routledge 2014). Her primary research interest is to reconstruct analytic Chinese philosophy, in topics such as Chinese metaphysics, Confucian moral psychology and Neo-Confucian virtue ethics. In recent years, she has been exploring practical issues about robot ethics, and the construction of a moral program based on Confucian moral sentimentalism. She has published numerous philosophical papers on wide-ranging topics in philosophy of mind, philosophy of language, philosophy of time, Chinese metaphysics, and Confucian moral philosophy.  JeeLoo Liu is also active in the profession of philosophy and has continuously held leadership positions. She was the President of the Creighton Club, the President of the Association of Chinese Philosophers in America (ACPA), and the Executive Director of the International Society for Chinese Philosophy (ISCP).  She has also served on the Board of Advisors for the John Templeton Foundation, Center for East Asian and Comparative Philosophy (CEACOP), and the International Oversight Committee for Seoul National University's Science and Religion in East Asia Project.  
Hamid Azizi (7:15 PM - 7:45 PM CEST; 10:15 AM - 10:45 AM PDT)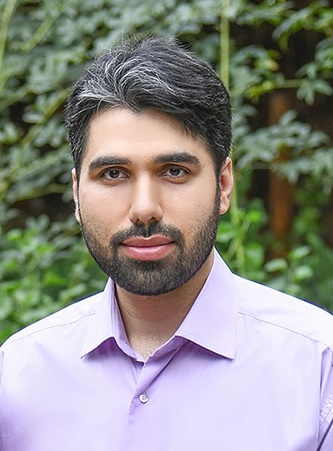 I am a PhD student in physics at the University of Mazandaran, and I prepare to defend my thesis which is about Quantum Consciousness (QC). My research interest is exploring the concept of Divine Action by drawing inspiration from QC theories. Additionally, I am engaged in understanding the connection between Consciousness and Life within the framework of Avicenna-Bohm QC theory. I am currently working as a visiting scholar at the CTNS, embracing the opportunity to further expand my knowledge and collaborate and exchange ideas with fellow intellectuals and other scholars. 
Yousef Jamali & Mohammad Jamali (7:45 PM - 8:15 PM CEST; 10:45 AM - 11:15 AM PDT)
Yousef Jamali is a respected researcher and associate professor, holding a PhD in computational physics and possessing a strong background in physics. With extensive research experience at esteemed institutions like the Hans Knöll Institute in Jena, Germany, and the Molecular Cell Biomechanics Lab at UC Berkeley, USA, Yousef is currently an Associate Professor of Bio-Mathematics at Tarbiat Modares University in Tehran, Iran. Within the realm of complex systems, his interdisciplinary research focuses on biophysical modeling and social network dynamics. Yousef excels in employing advanced techniques such as Agent-Based Modeling (ABM) and Dynamics of Complex Networks to uncover the underlying mechanisms and behaviors of intricate systems under varying conditions. His modeling expertise encompasses a diverse range of approaches, including ABM, Cellular Automata (CA), Molecular Dynamics (MD), and Brownian Dynamics (BD), complemented by programming proficiency in Python and C++.  
Mohammad Jamali is a faculty member at Shiraz University and serves as the head of the "Philosophy and Fundamental Sciences Center. With a doctorate in foundations of physics, his interdisciplinary research encompasses Science&Religion Issues, Philosophy of Science, Philosophy of Physics, Consciousness, Philosophy of AI and Cognitive Science, with a particular focus on Islamic philosophy and Ibn Sina's teachings. His theoretical research revolves around quantum consciousness and the development of the Avicenna-Bohm theory, which explores the interaction between mind and brain from a monotheistic perspective, shedding light on the nature of consciousness and its connection to divine action. Dr. Jamali's experimental work centers on brain-machine interaction, specifically in the field of soft robotics, where he implants electronic chips in animal brains to achieve movement control (cyborg). He actively contributes to the Iranian Council for reviewing Books on "science and religion" at the Institute for Humanities and Cultural Studies. Through his diverse research endeavors, Dr. Jamali strives to deepen our understanding of consciousness and foster interdisciplinary dialogue in the realms of philosophy, science, and religion.