Times and events are preliminary and subject to change. 

We tried to build the schedule around the core questions, with each day focusing on one of the questions. The 12th is predominately about cultural evolution and the future of humanity, transhumanism, and AI. Papers examine the positives and the negatives of emerging technologies on society, culture, and human nature.
The 13th is predominately about how AI can influence humans. This includes serving as an adviser spiritually and helping (or hindering) the acquisition of virtue.
The 14th is predominantly about AI technology and whether it can be virtuous or not, and if so, what might that entail. It also will focus on multiple perspectives of virtue from different cultures and religions.
We've tried our best to fit things together but recognize it might not be an exact match at all times.
Day 1 (June 12, 2023)
9:15 - 9:45: Brain Patrick Green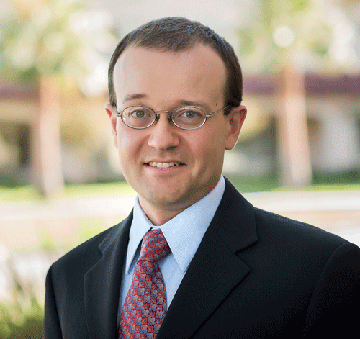 Brian Patrick Green is the director of technology ethics at the Markkula Center for Applied Ethics. His work is focused on the ethics of technology, including such topics as AI and ethics, the ethics of space exploration and use, the ethics of technological manipulation of humans, the ethics of mitigation of and adaptation towards risky emerging technologies (including ones with catastrophic risk potential), and various aspects of the impact of technology and engineering on human life and society including the relationship between technology and religion (particularly the Catholic Church). Green teaches AI ethics in Santa Clara University's Graduate School of Engineering and formerly taught several other graduate engineering ethics courses. More detailed information of Dr. Green can be found here. 
9:45 - 10:15: Elias Kruger and Brian Sigmon
Elias Kruger, a Brazilian native currently residing in Atlanta, GA, is the founder of AI Theology, a learning community the explores the intersection of spirituality and AI technology. He is also an advisor for AI & Faith and and a board member for the Christian Transhumanist Association .For his day job, he works as an Analytics Program manager in a large bank. His professional career spans finance, marketing, data analytics, and AI with over 20 years of experience. He holds an MA in Theology from Fuller Seminary and an MBA from Regent University. He is married and have 3 children. In the weekends, he might be seen working on his compost pile or playing Legos with his children.  
Brian Sigmon is a biblical scholar, science fiction author, and member of AI Theology advisory board. He holds a Ph.D. in religious studies from Marquette University, and currently works as an acquisitions editor at The United Methodist Publishing House in Nashville, Tennessee, where he edits books, Bible studies, and official resources for The United Methodist Church. His published works include the science fiction novel Archimedes, as well as academic and popular articles on the Bible and ancient fiction. His forthcoming novella, MessiahBot, explores the intersection of AI and faith by imagining God becoming incarnate as a chatbot. Learn more about Brian and his writing at briansigmon.com.  
10:15 - 10:45: Greg Peterson
Gregory R. Peterson is Professor of Philosophy and Religion and Director of the Ethics Lab at South Dakota State University. In addition to over 50 articles in journals and books, he is author of Minding God: Theology and the Cognitive Sciences (2003) and the co-editor of several volumes, most recently Engaging Populism: Democracy and the Intellectual Virtues (2022). Much of Dr. Peterson's early work focused on the intersection of theology and cognitive science, while his current research also includes virtue theory, political philosophy, applied ethics, political and moral psychology, and democratization. Dr. Peterson is the recipient of numerous grants and fellowships from the National Science Foundation, the National Endowment for the ​Humanities, the John Templeton Foundation, and others.  
10:45 - 11:15: Michael Paulus
Michael J. Paulus, Jr., is Dean of the Library, Assistant Provost for Educational Technology, and Associate Professor of Information Studies at Seattle Pacific University. Dr. Paulus's administrative, teaching, and scholarly interests focus on the future of information and communication technologies, especially their impact on higher education, libraries, work, and ethics. He is the author of Artificial Intelligence and the Apocalyptic Imagination: Artificial Agency and Human Hope (Cascade Books, forthcoming in 2023) and co-editor of AI, Faith, and the Future: An Interdisciplinary Approach (Pickwick Publications, 2022). 
12:00 - 12:30: Muzaffar lqbal
Muzaffar Iqbal is the president of the Center for Islamic Sciences (established in 2000 as Center for Islam and Science and renamed in 2013). Over the past thirty years, his research and publications have focused on three broad areas within the framework of Muslim encounter with modernity: (i) the impact of this encounter on Muslim self-understanding of their spiritual and intellectual traditions; (ii) the relationship between Islam and science and the role of modern science and technology in the reshaping of the spiritual, intellectual, and social landscape of the Muslim world; and (iii), Qur'anic studies, including Western academic studies on the Qur'an. His books and articles and articles have been translated into Persian, Bahasa Indonesia, Albanian, and Korean. 
12:30 - 13:00: Noreen Herzfeld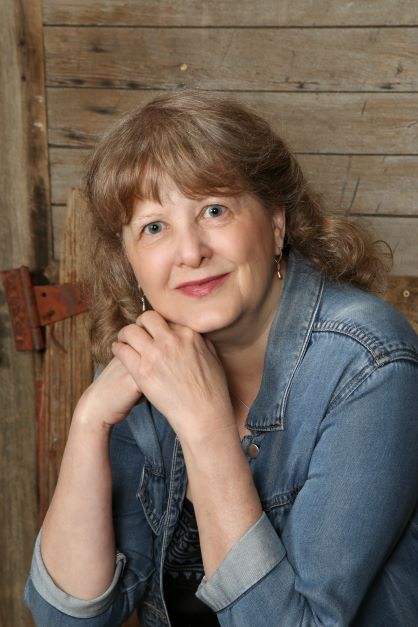 Noreen Herzfeld is the Nicholas and Bernice Reuter Professor of Science and Religion at St. John's University and the College of St. Benedict.  She holds degrees in Computer Science and Mathematics from The Pennsylvania State University and a Ph.D. in Theology from The Graduate Theological Union, Berkeley.  Herzfeld is the author of The Artifice of Intelligence:  Divine and Human Relationship in a Robotic World (Fortress, 2023), In Our Image:  Artificial Intelligence and the Human Spirit (Fortress, 2002), Technology and Religion:  Remaining Human in a Co-Created World (Templeton, 2009), The Limits of Perfection in Technology, Religion, and Science (Pandora, 2010) and editor of Religion and the New Technologies (MDPI, 2017).  Herzfeld is also a senior research associate at the Institute for Philosophical and Religious Studies, Koper, Slovenia.  
13:00 - 13:30: Ted Peters
Ted Peters is Distinguished Research Professor Emeritus of Systematic Theology and Ethics at PLTS and the GTU. Along with Robert John Russell he co-edits the journal, Theology and Science, published by CTNS. He is author of Playing God? Genetic Determinism and Human Freedom (Routledge, 2nd ed., 2002) plus a single volume systematic theology, God—The World's Future (Fortress, 3rd ed., 2015). His edited and co-edited books such as AI and IA: Utopia or Extinction? (ATF 2019), Astrobiology: Science, Ethics, and Public Policy (Scrivener 2021) and The CRISPR Revolution (Praeger 2023) explore technological and ethical scenarios that alert us to the need for public policy formulation before matters get out of hand. Ted has just published a new book, The Voice of Public Theology, with ATF (2023). Visit his website, TedsTimelyTake.com and his Patheos blog site on Public Theology. 
13:30 - 14:00: José Funes
Fr. José Gabriel Funes, SJ is a researcher at CONICET (Argentine National Scientific and Technical Research Council) and professor of Philosophy of Nature and Theology of Creationat the Catholic University of Cordoba (Argentina) – a Jesuit University-, is also the former Director of the Vatican Observatory and former member of the Pontifical Academy of Sciences. He studies the scientific, philosophical, and religious implications on the search of other worlds focusing on the anthropological impact of a potential discovery of extra-terrestrial life. He has started the project OTHER (Otros mundos, Tierra, Humanidad, and Espacio Remoto) which is a multidisciplinary think tank on the subject of extraterrestrial life. For more information visit: blog.ucc.edu.ar/other/  
Day 2 (June 13, 2023)
09:00 - 09:30: Arvin Gouw
Arvin Gouw is currently working in the field of theology and science at the University of Cambridge Faculty of Divinity. Arvin also co-founded a biotech company, Bacchus Therapeutics, developing targeted therapy against various cancers based on his discoveries at Stanford University School of Medicine. Prior to Cambridge and Stanford, Arvin did his research fellowships on science and religion at Harvard Divinity School and Princeton Theological Seminary. Arvin received his doctorate from Johns Hopkins University School of Medicine, master's degrees in philosophy from University of Pennsylvania, in theology from St. Mary's Ecumenical Institute of Theology, in endocrinology and neuroscience from UC Berkeley. His most recent book is Religious Transhumanism and its Critics, co-edited with Brian Green and Ted Peters (Lexington 2022). His upcoming book is CRISPR Revolution in Science, Religion, and Ethics, co-edited with Ted Peters (Bloomsbury: ABC-CLIO 2023). 
09:30 - 10:00: Alan Weissenbacher
Alan Weissenbacher served many years as a pastor to homeless addicts, removing them from the urban setting and empowering them to run a farm while receiving counseling, spiritual care, and job training. His work with these clients inspires his research into neuroscience, spiritual formation, and moral development, exploring ways to improve religious care and addiction recovery through an understanding of how the brain works.  He is currently the managing editor of the academic journal Theology and Science. 
10:00 - 10:30: Ronald Cole-Turner
Ron Cole-Turner is Professor of Theology (emeritus) at Pittsburgh Theological Seminary in Pittsburgh, Pennsylvania.  He holds a Ph.D. in theology from Princeton Theological Seminary and is an ordained Protestant minister in the United Church of Christ. He is a founding member of the International Society for Science and Religion, serving on its Executive Committee. Over the past decade he has served as co-chair of the American Academy of Religion Unit on "Human Enhancement and Transhumanism." Recent books include Christian Perspectives on Transhumanism and the Church: Chips in the Brain, Immortality, and the World of Tomorrow (2018, co-edited with Steve Donaldson); The End of Adam and Eve: Theology and the Science of Human Origins (2016); and Transhumanism and Transcendence: Christian Hope in an Age of Technological Enhancement (2011). 
10:30 - 11:00: Ahmed Amer
Ahmed Amer is associate chair of Computer Science and Engineering at Santa Clara University, where he is also a faculty scholar at the Markkula Center for Applied Ethics. He is chair of the Silicon Valley chapter of IEEE's Society for the Societal Impacts of Technology, is a scholar of the Aspen Institute's Aspen Tech Policy Hub, and serves on the board of the International Association of Computing and Philosophy. While his research focuses on systems topics, particularly operating systems, distributed systems, and data storage systems (he has chaired the International Conference on Massive Storage Systems and Technology), his interests also include the intersection of technology and society, and in particular, ethical issues involving computer systems.
11:30 - 12:00: Braden Molhoek
Braden Molhoek is the Director of the Center for Theology and the Natural Sciences, the Ian G. Barbour Assistant Professor of Theology, Science, Ethics, and Technology at the Graduate Theological Union in Berkeley, California. He is also the Program Director for "Virtuous AI?: Cultural Evolution, Artificial Intelligence, and Virtue" and a current Fellow in the Sinai and Synapses Fellowship on Science and Religion. His research focuses on the intersection of ethics and emerging technology, including virtue ethics, theological anthropology, gene editing, transhumanism, and AI.  
12:00 - 12:30: Mariele Courtois
Mariele Courtois joined the faculty of the Theology Department at Benedictine College in the fall of 2022. She received her B.S. in Biology from Loyola Marymount University, and she holds an M.T.S. from the University of Notre Dame and an M.Phil. from the Catholic University of America. She received her Ph.D. in Moral Theology & Ethics from the Catholic University of America. Her research interests include biomedical ethics, technology ethics, and the sacramentality of the hospital. Her dissertation applies St. Edith Stein's understanding of individuality to ethical questions concerning genetic therapies at the beginning of life and the relationship between disability and identity. She teaches classes in moral theology, bioethics, and theological anthropology.  
12:30 - 13:00: Cyrus Olsen III, Pal Morberg, Zachary Shinar, David Lowe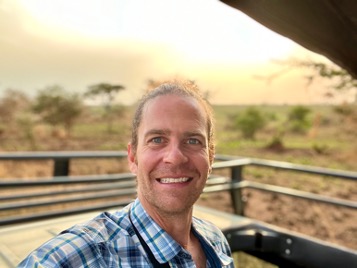 Cyrus Paul Olsen III, D.Phil. (Oxon.) is presently Lo Schiavo Chair in Catholic Social Thought at the University of San Francisco (USF) and Affiliate Research Fellow at the Human Network Initiative, an interdisciplinary research center in the Department of Neurology at Brigham and Women's Hospital and Harvard Medical School.  The Endowed Professorship at USF is made possible through a leave-of-absence from his tenured appointment at The University of Scranton, where he has been employed since 2006 and now holds the rank of Associate Professor of Theology/Religious Studies with Affiliate Faculty status in Health Humanities.  Together with the Dhand Lab and its subsidiary, The Human Network Initiative, he is collaborating on global public health research in Uganda through a Templeton World Charity Foundation (TWCF) award titled "Buffering, Porosity, and Brain Health in Uganda" (# 20714).  The three-year project integrates the humanities with global public health and social network analytics in East Africa and the United States; they are studying relationships among stroke patients to learn how strong or weak social ties impact recovery, including the relationships people have with the land, communities, and religious traditions.  He is also Research Fellow and Network Co-Lead for the non-profit organization, AI and Faith. 
13:00 - 13:30: Lillian Abadal
Lily Abadal is a Visiting Assistant Professor of Philosophy at the University of South Florida. She specializes in the history of philosophy, moral psychology, applied virtue ethics, and the philosophy of religion. Her recent interests include moral injury and moral repair (particularly in the workplace), the moral psychology of fear, moral formation, and AI Ethics—through a Neo-Aristotelian lens. Additionally, she is interested in curriculum development in professional education and is currently developing a critical thinking course based on the intellectual virtues for business majors. She will serve as a faculty fellow this in her university's Center for Innovative Teaching and Learning researching AI Ethics for the classroom. 
13:30 - 14:00: Thomas Arnold
Thomas Arnold is a research associate at Tufts University Human-Robot Interaction Laboratory (HRILab) and Visiting Scholar of Technology Ethics in the Tufts department of computer science. His work focuses on moral and social norms in human-robot interaction and seeks connections to broader issues in computer science and ethics pedagogy. His articles have addressed standards of explanation, verification, and supererogation in robotic decision-making, as well as the limits of moral dilemmas for their evaluation. He is developing ethics modules for computer science courses as well as researching the normative demands of care contexts on explicit reasoning and instructions for robots. He often represents HRILab in its partner role in the PartnershipAI (PAI), and in 2019 he served as co-organizer of "Coding Caring," one of two studies commissioned by the One Hundred Year Study on Artificial Intelligence (AI100). He assists in programming discussions of AI's impact on culture and religion for the group AI and Faith, and he is completing a doctoral dissertation in Harvard's Committee on the Study of Religion on appeals to experience in the philosophy of religion. He is the co-author of "Ethics for Psychologists: A Casebook Approach" (Sage 2011).
Day 3 (June 14, 2023)
09:00 - 09:30: Mark Graves
Mark Graves is Research Fellow and Director at AI & Faith and Research Associate Professor of Psychology at Fuller Theological Seminary. He holds a PhD in computer science from the University of Michigan and a MA in theology from the Jesuit School of Theology and the Graduate Theological Union in Berkeley and has completed fellowships in genomics at Baylor College of Medicine, moral psychology at Fuller Seminary, and moral psychology and theology at University of Notre Dame. His academic research includes sixty technical and scholarly publications in these areas, including three books, and he has fifteen years experience developing AI and data solutions in biotech, pharmaceutical, and healthcare industries. 
09:30 - 10:00: Shannon French
Shannon E. French joined the faculty at Case Western Reserve University (CWRU) in 2008 after teaching for 11 years at the US Naval Academy, Annapolis, where she was Associate Chair of the division of Leadership, Ethics, and Law. At CWRU, she is the Inamori Professor in Ethics, Professor of Philosophy and Law, Director of the Inamori International Center for Ethics and Excellence, and a director of the first MA program in military ethics in the US. Her primary research fields are military ethics and ethics and emerging technology. Her publications include The Code of the Warrior(third edition forthcoming), several edited volumes, and numerous chapters and articles including "Distinction and Civil Immunity," "Artificial Intelligence in Military Decision-Making," "War and Technology: Should Data Decide Who Lives, Who Dies?" "Neuroethics, Dehumanization, and the Prevention of Moral Injury," and "Military Neuro-Interventions: Solving the Right Problems for Ethical Outcomes." She is an ELSI (Ethical, Legal, and Social Issues)consultant for the Institute for Defense Analysis (IDA)and the RAND Corporate and a member of the ethics board for the ACM (Association for Computing Machinery). Since 2017, she has served as the General Hugh Shelton Distinguished Chair in Ethicsforthe CGSC (Command and General Staff College) Foundation. She is editor-in-chief of the International Journal of Ethical Leadership, an associate editor for the Journal of Military Ethics, on several other editorial boards, and is active in the European Chapter of the International Society for Military Ethics (Euro-ISME). She is also a Senior Research Fellow for the Simons Center for Ethical Leadership and Interagency Cooperation.
10:00 - 10:30: Kathryn Johnson, Spring Berman, Theodore Pavlic, Sangeet Ulhas, Joshua Elkins, Aditya Ravichander
Kathryn A. Johnson (Ph.D., Arizona State University) is an Associate Research Professor in the Psychology Department at ASU. Her research focuses on the social perception of non-human agents (e.g., God, robots, viruses) and how these perceptions are associated with moral decision-making, values, social attitudes, and prosocial behavior. Her interdisciplinary research projects include collaborations with robotics engineers and computer scientists aimed at programming moral integrity in autonomous systems. Her research has been funded by the John Templeton Foundation, DARPA, and the National Science Foundation. She has authored over 50 publications which have appeared in outlets such as the Journal of Personality and Social Psychology, Journal of Experimental Social Psychology, and Perspectives on Psychological Science. She currently serves as an associate editor for Psychology of Religion and Spirituality. 
10:30 - 11:00: Matt Gaudet
Matthew J. Gaudet is Director of Ethics Programs for the School of Engineering at Santa Clara University where he is charged with developing a program of moral formation of engineering students that is rooted in the long tradition of Jesuit education but aims at morally preparing future technologists for their role in building the 21st century world.  Gaudet's research lies at the intersection of moral theology and social science, with a particular interest in ethical questions regarding technology, war and peace, disability, and the university. His most recent projects include co-edited issues of the Journal of Moral Theology on University Ethics and on Artificial Intelligence and a forthcoming document from Vatican Dicastery on Education and Culture on the Ethics of Artificial Intelligence. 
11:30 - 12:00: Oluwatobi Ife-Adediran
Oluwatobi Ife-Adediran is currently a doctoral student and presidential scholar at the Center of Theology and Natural Sciences/Department of Theology and Ethics at the Graduate Theological Union, Berkeley, California with a research focus on nuclear peace. Apart from being a theologian, Dr. Ife-Adediran is a Baptist clergy and physicist with expertise in environmental radiation protection and monitoring. He joined the Federal University of Technology Akure as a member of faculty  in 2013 and has since engaged in research and teaching. His previous individual and collaborative research efforts have been peer-reviewed in reputable journal articles and book chapters. He is passionate about the diversification of the theology and science discourse towards the sustainable advancement of science and technology in Africa. 
12:00 - 12:30: Min-Sun Kim
Min-Sun Kim (Ph.D., Department of Communication at Michigan State University) specializes in intercultural communication, social influence, and human-machine communication. She has written books, including Non-Western Perspectives on Human Communication (Sage, 2002), Intelligent Machines as Racialized Other: Toward Authentic Encounters (Peter Lang, forthcoming), and co-edited Hanryu: Its Influence in Asia and Beyond (Seoul National University Press, 2011). She served as the Editor of Korean Studies, Chair of the Intercultural Communication Division of the International Communication Association, President of the Korean American Communication Association, and the Fulbright Specialist Scholar in the Department of World Cultures at the University of Helsinki, Finland. 
12:30 - 13:00: Ali-Reza Bhojani
Ali-Reza Bhojani is Teaching Fellow in Islamic Ethics and Theology in the Department of Theology and Religious Studies at the University of Birmingham, and Honorary Research Fellow at the Al-Mahdi Institute. Ali-Reza has a developing research and teaching interest in AI ethics, exploring how Islamic thought can both inform and be informed by the pressing questions emerging out of the AI ethics space. In previous academic posts at the Al-Mahdi Institute, the University of Nottingham, the University of Oxford, and the Markfield Institute of Higher Education, his research, teaching and writing has focused on intersections between Islamic legal theory, theology, and ethics. He has served two terms as an elected council member of the British Association of Islamic Studies and regularly contributes to a range of knowledge exchange activities within Muslim communities, inter-faith settings and beyond. Ali-Reza holds a PhD in Islamic legal theory from Durham University. 
13:00 - 13:30: Gretchen Huizinga
Gretchen Huizinga is a Research Fellow and Board member of AI and Faith, an organization that brings the wisdom of the world's great religions to the moral and ethical challenges of artificial intelligence. In addition to her academic work, Gretchen hosts a podcast for Microsoft Research, where she has interviewed more than a hundred scientists on the latest innovations in technology research. She also hosts a podcast for the Beatrice Institute, exploring the convergence of artificial intelligence and the Christian intellectual tradition. Gretchen is an English major at heart but holds master's degrees in both Mass Communication and Learning Sciences & Human Development. She recently completed her PhD at the University of Washington with a dissertation titled Righteous AI: The Christian voice in the ethical AI conversation. When she's not researching or podcasting, Dr. Huizinga writes and speaks on topics at the intersection of AI, ethics, and Christianity. She wears better shoes than academia demands or a podcast warrants. 
13:30 - 14:00: Lawrence Whitney
Brother Lawrence A. Whitney, PhD, LC† is a Research Associate at the National Museum of American History and a Postdoctoral Fellow at the Center for Mind and Culture in Boston, MA. His research focuses on the cognitive and cultural dynamics of religion, with current research projects investigating religion, race, and the Covid-19 pandemic; entheogens, religious experience, and health applications; and ritual as a medium of social cognition. He is a fellow of the New Visions in Theological Anthropology project at the University of St. Andrews, a current Sinai & Synapses fellow, and professed and a priest in the Lindisfarne Community.