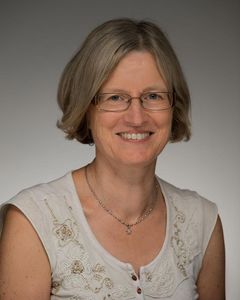 A CTNS Public Forum featuring Professor Celia Deane-Drummond
Dinner Board Room, GTU Library
Free and open to the public.
This lecture contributes a theological perspective to recent heated public debates in psychology on the rejection of empathy as of key significance in the moral life.  In dialogue with philosopher Martha Nussbaum, Professor Deane-Drummond explores recent analysis of the deep history of the evolution of compassion in early hominins. She also argues for the importance of charity, understood in the classic, Thomistic sense, as holding a central place for mercy and its relationship with superabundant compassion. 
Professor Celia Deane-Drummond is currently Professor in Theology at the University of Notre Dame, IN, USA. In 2015 she was appointed Director of the Center for Theology, Science and Human Flourishing at Notre Dame. She holds two doctorates, one in plant physiology and one in systematic theology. Her research interests are in the engagement of systematic and moral theology and the biological sciences, including specifically ecology, evolution, genetics, animal behavior, psychology and evolutionary anthropology. She is joint editor of the journal Philosophy, Theology and the Sciences. She has published over two hundred scholarly theology and scientific articles or book chapters and twenty five books as editor or author.  A selection of her more recent books include Wonder and Wisdom: Conversations in Science, Spirituality and Theology (2006); Ecotheology (2008), Christ and Evolution (2009), Creaturely Theology ed. with David Clough (2009) Religion and Ecology in the Public Sphere, ed. with Heinrich Bedford-Strohm (2011), Animals as Religious Subjects, ed. with Rebecca Artinian Kaiser and David Clough (2013), The Wisdom of the Liminal: Human Nature, Evolution and Other Animals (2014), Re-Imaging the Divine Image (2014), Technofutures, Nature and the Sacred, ed. with Sigurd Bergmann and Bronislaw Szerszynski (2015), Ecology in Jürgen Moltmann's Theology, 2nd edition (2016), Religion in the Anthropocene, edited with Sigurd Bergmann and Markus Vogt (2017).
Where: Dinner Board Room, GTU Library, 2400 Ridge Rd., Berkeley
When: Wednesday, April 26, 7:00 pm